UMaine Energy Center (UMEC)
Orono, ME
BIA.studio, in partnership with Honeywell International and Waldron Engineering, has commenced design for an addition to UMaine's Central Steam Plant, located on the west side of campus next to the Stillwater River. The new Energy Center will allow UMaine to drastically reduce its use of fossil fuels and support its commitment to reach net-zero greenhouse gas emissions. The Energy Center will use locally-sourced renewable fuel to provide essential heating service to the Orono campus.
Capron Park Zoo Master Plan
Attleboro, MA
BIA.studio has been selected by the City of Attleboro to develop a Comprehensive Master Plan for the Capron Park Zoo. In operation since 1937 within the 62-acre Capron Park, the Zoo's mission is to "excite an interest in the natural world through education, conservation and recreation." BIA is excited to assist the Zoo advance their goals by developing a clear and creative road map for the future.
Cogen Power Plant Addition
UMass Medical School
Ten years after construction of the BIA-designed expansion to the UMass Medical School (UMMS) Power Plant, construction of a new addition is nearing completion. Designed in partnership with Waldron Engineering to accommodate a new chiller and enclose and expand the existing electrical mezzanine, the addition provides new conditioned space within an energy code compliant building envelope that extends the existing power plant's transparent glass curtainwall system.
Massachusetts Maritime Academy
Buzzards Bay, MA
BIA.studio has been retained by the Massachusetts Maritime Academy (MMA) to provide on-call design and planning services to support modernization projects on the waterfront campus, which is located on a peninsula at the west entrance of the Cape Cod Canal. Campus needs include administrative suite renovations, gymnasium upgrades, academic hall expansions, relocation of the Aquaculture Lab, and site improvements.
South Station Bus Terminal Expansion
Boston, MA
After a delay of over 12 years, construction has begun on Hines' new 40-story South Station office tower, which includes BIA's design for a major expansion of the elevated Bus Terminal. The new expanded bus terminal concourse will pass below the tower and provide new direct connections to the platform level and subway system. Accommodations include 16 new accessible bus berths (existing berths are not fully accessible), along with expanded traveler lounges, amenities and food operations. Design collaboration with the tower design team was also undertaken to optimize the visual character and functionality of platform level public spaces.
Woods Hole Ferry Terminal Waterside Reconstruction
Woods Hole, MA
Work is nearing completion on the third and final phase of the Woods Hole Ferry Terminal waterside reconstruction project.  When complete, the marine portion of the terminal will have two new fully accessible passenger loading piers along with three completely reconfigured ferry slips. Each passenger pier is equipped with a fixed forward platform, glass canopy structure, and a floating aft platform for accessible boarding.
Costello Basketball Suite
UMass Lowell
The UMass Lowell basketball teams have moved into their new office suites within the transformed double-height gymnasium at the Costello Athletic Center. The suite also provides the Athletic Department with a new film room with dedicated video review space with tiered seating for 55 and a new student athlete lounge. The central lounge takes advantage of the double-height gymnasium space to feature natural light from the gymnasium's clerestory windows.
Commuter Rail Signage Upgrades
MBTA
Using SignMaker, the new software application BIA.studio developed as part of a major redesign of the MBTA signage system completed in 2015, BIA has created new signage graphics to replace the existing signage at 125 of the 141 commuter rail stations on the system. Keolis Commuter Services, which operates the MBTA commuter rail system, is currently in the process of fabricating and installing more than 1800 signs across the system.
Red Line Signage Upgrades
MBTA
BIA is in the process of creating new signage graphics to replace the existing signage at 13 Red Line stations using SignMaker, the new software application BIA.studio developed as part of a major redesign of the MBTA signage system completed in 2015. In addition to the upgrades to Wayfinding signage, the project will provide new Tactile/Braille, Bus and Emergency Egress signage at all 13 stations.
Brooks House welcomed returning UMass students with fully renovated public spaces, the first comprehensive improvements since the 1980's. Significant features include a new refreshed interior plan with all new finishes, heating and ventilation, and lighting. The new plan includes areas for quiet study, table games, laundry as well as a full kitchen.
BIA.studio featured in SEGD
The Society for Experiential Graphic Design, SEGD, recently interviewed BIA.studio's Chris Iwerks and Sela Bailey about their new wayfinding design system for the Massachusetts Bay Transportation Authority's vast transit network of stations. From an existing conditions audit to developing manuals, guidelines and custom software, BIA.studio devised new tools and methods to correct a system famously plagued with inconsistent signage and ineffective wayfinding.
Caribbean Coast Exhibit at Stone Zoo
Stoneham, MA
The new Caribbean Coast exhibit opened to the public the first week of June with a ribbon cutting ceremony attended by state and local officials. The entrance to the new flamingo aviary is directly off of the Welcome Plaza, which opened last summer. Together the plaza and entrance exhibit provide an immersive and exciting entrance experience for the Stone Zoo.
Higher Education Summer Construction
Fitchburg, MA
At Fitchburg State University construction is underway on two summer projects: renovation of FSU dormitory Simonds Hall; and construction of a new FSU Math Emporium – a state-of-the-art computer based learning center for mathematics – at Edgerly Hall. At UMass Lowell the Fox Hall Dining Commons is upgrading their dish room food service equipment and renovating the dish drop. All three projects are scheduled to be completed before the start of the 2018 fall semester.
Woods Hole Ferry Terminal Starts Construction
Woods Hole, MA
The demolition and wharf excavation work started last week, and is expected to be completed by June 15. Throughout construction phases, at two slips will be operating to provide ferry services. During summer seasons, a third slip will also be available to serve the massive amount of visitors.
Brooks Academy Museum
Harwich, MA
BIA.studio has been selected by the Town of Harwich to perform planning and design services for the Brooks Academy Museum and Harwich Historical Society. Chronicling several hundred years of Harwich History, the Museum and Society are celebrating their 65th year in 2018.
The historic Brooks Academy building was built in 1844 and expanded in 1909 and 1927. The 6,500 sf building includes 3 main exhibit galleries totaling roughly 2,000 SF, as well as collection storage, gift shop, research spaces, and a meeting room. Included in the planning and design scope will be an exterior conditions assessment, programming efforts with a focus on collection storage needs, a vertical accessibility assessment, and visioning efforts related to visitor experience and public circulation.
New Entrance at Stone Zoo
Stoneham, MA
BIA's design for the new Stone Zoo Entrance officially opened to the public today with a ribbon cutting ceremony attended by state and local officials. The large entrance plaza and cedar pergola gateway was designed to create a new sense of welcome, and to set the tone for improvements being made throughout the zoo. The project incorporates new ticketing operations, public restrooms, and a gift shop, organized behind two steel and cedar pergola structures that form the new plaza. Other improvements include a new Animal Discovery Center and restroom facility in the center of the zoo.
Kalahari Grill at Franklin Park Zoo
Boston, MA
BIA reimagined the existing food service and outdoor seating areas of the Kalahari Grill as part of Zoo New England's revitalization program to restore and improve older facilities. Formerly a tired and uninviting destination, BIA devised a bold new color scheme to create a lively destination near the zoo's African exhibits.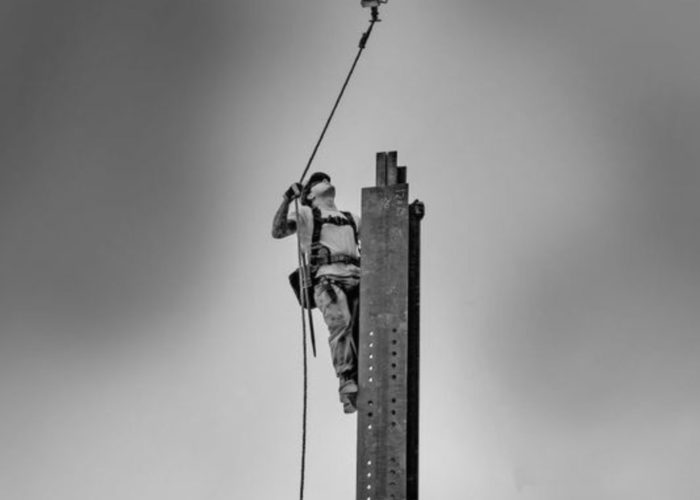 Iron Workers Local 7
South Boston, MA
BIA has been retained to conduct a feasibility study and outcome assessment process for expanding the Iron Workers Local 7 headquarters in South Boston. Current facilities are undersized to serve the growing membership and additional hands-on educational spaces are needed to support aspiring apprentices. BIA's Outcome Driven design process is being used to reveal the desired outcomes of the organization's diverse stakeholders.
New England Aquarium Experience Master Plan
Boston, MA
BIA has been retained by the New England Aquarium to develop a new visitor experience master plan (XMP), focusing on optimizing the end-to-end experience of their diverse visitorship. This project is an update of BIA's 2007 Exhibit Master Plan that guided 10 years of improvements throughout the aquarium.
Enabled by a grant from the Institute for Museum and Library Sciences (IMLS), the project includes a detailed analysis of the visitor journey components, and a new conceptual framework for creating a more engaging experience through all the touch points of the visitor experience.
Woods Hole Temporary Terminal
Woods Hole, MA
As part of a 7-year long reconstruction project, BIA's new temporary ferry terminal facility is complete and ready to open in late 2017. The building is comprised of 5 12'x60' modular structures elevated three feet above the adjacent auto staging area and bus drop off zone. The facility contains a ticketing hall, food service area, restrooms and terminal operations offices. The exterior of the structure is covered with large-scale graphics of nautical charts of Woods Hole and Martha's Vineyard, referencing the route traveled by the Steamship Authority's ferries.
Woods Hole Terminal Reconstruction Phase 2-4
Woods Hole, MA
Following 4 ½ years of planning, environmental permitting and design, the waterside reconstruction is set to begin in January 2018 and extend through August 2021. The project includes demolition of the existing terminal and reconstruction of all three slips along the waterfront. The new design pays particular attention to accessibility parameters: new south and north piers include floating aft platforms to enable 100% accessible passenger loading, and vehicle transfer bridges set at different elevations offer accessible boarding for the SSA's entire fleet. Each platform is equipped with a protective glass canopy constructed by a stainless steel and western red cedar superstructure.
Stone Zoo New Welcome Plaza / Main Entry
Stoneham, MA
BIA is developing a new central entrance complex for Zoo New England's Stone Zoo in Stoneham, MA. The zoo is currently undergoing several improvements and the new Welcome Plaza will bring together several amenities that are currently scattered around the zoo grounds. The entrance will provide visitors with a new orientation point to start their visit, featuring a new ticketing operation, gift shop, restrooms, and outdoor spaces for groups to gather. Wood framed pergolas and decks are utilized to create a welcoming entrance as well as to organize a series of modular structures that will contain the program spaces. This project is part of a long-term capital renewal campaign to revitalize both the Franklin Park and Stone Zoo facilities.
Read the Modelo interview with Chris Iwerks on the firm's approach and philosophy
Bond Brothers Power Project Concept Development
Boston, MA
Working through Bond Brothers construction this site feasibility study for a new co-gen power facility tested a number of different sites within an expanding campus district. The go-gen plant is programmed to accommodate future power needs for the build out of new science and technical space on 20 acres over a 20 year time period.